Rotary Race to End Polio - RESCHEDULED
*DUE TO ADVERSE WEATHER WARNINGS FROM THE NATIONAL WEATHER SERVICE, THIS EVENT HAS BEEN RESCHEDULED TO SATURDAY, OCTOBER 30.*
Description:
The Rotary Race to End Polio is an entertaining, team-oriented, urban scavenger-hunt adventure.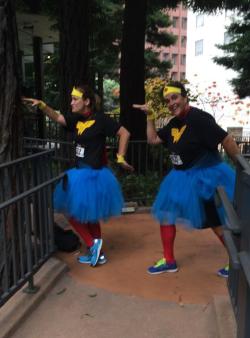 Work as a team of up to four people to complete challenges, puzzles, or other tasks to earn points, while stumbling upon cool places in San Francisco. Whether you run, walk, or wander, you can go at your own pace and take-in the sights of the city! The event will conclude with prizes, food, and fun at the Cannery in Fisherman's Wharf.
Adventurers of all ages are welcome, and costumes are encouraged.
Registration:
Registration is now open! Click the button below to visit the official event website and to register you and your teammates:
Visit Event Website Register Now
Adults (age 18 & over) - $75
Rotaract Member - $30
Youth (age 17 & under) - $30
Each registration includes:
ENTRY to the Rotary Race to End Polio scavenger hunt event.
Official ROTARY RACE TO END POLIO Unisex Shirt
SWAG BAG with fun gifts and coupons for local businesses
Delicious LUNCH and Ben & Jerry's ICE CREAM
Finish line EXPERIENCE
Chance to win PRIZES
DONATION to END POLIO NOW on your behalf (adult registration)
About our cause: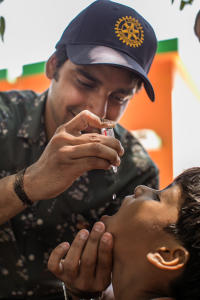 The eradication of polio is one of our longest standing and most significant efforts. Along with our partners, we have helped immunize more than 2.5 billion children against polio in 122 countries. We have reduced polio cases by 99.9 percent worldwide and we won't stop until we end the disease for good.
October 24 is World Polio Day: $25 of each adult ticket sold for Rotary Race to End Polio benefits the Polio Plus Fund of The Rotary Foundation, helping Rotary and its partners reach every child with the polio vaccine. With your help, we can end polio forever.
🏃🏽‍♂️🏃‍♀️🏃🏿‍♀️